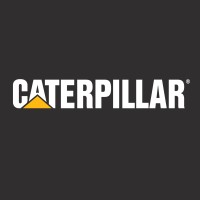 Syarat Melamar di Posisi Engineering Change Coordinator (6 Months Contract) di Caterpillar Indonesia Batam
Caterpillar Indonesia Batam mencari 1 karyawan pada/diperkerjakanpada-} posisi Pekerjaan Engineering Change Coordinator (6 Months Contract) pada Caterpillar Indonesia Batam yang berlokasi di daerah Tanjung Uncang, Batu Aji, Kota Batam, Kepulauan Riau, Indonesia
Adapun yang dibutuhkan adalah seorang dengan:
Jenis Kelamin Laki – Laki / Perempuan
Pendidikan  Diploma
Status pernikahan menikah & belum menikah.
Usia Pelamar adalah antara s.d. tahun.
Fisik Pelamar :
Skill yang dibutuhkan : Supply Chain Management, Mechanical Engineering, analytical thinking, Business Process Improvement
Kualifikasi Pelamar
What You Have (Required):
Good proficiency in English.
Minimum of 2 years of experience in an Engineering or Supply Chain similar role.
Skills in business process improvement, analytical thinking, decision-making, and problem-solving.
Prior experience working in a manufacturing environment with thorough knowledge of supply chain or logistics management.
Top Candidates Will Also Bring:
Able to read technical drawings.
A university degree (S1) in a Supply Chain-related degree is preferable.
Experience in improvement projects with Six Sigma or other methodologies.
Kisaran Gaji
Kisaran Gaji adalah s.d. *
Deskripsi Pekerjaan
Tingkat Kesulitan dalam wawancara : normal
Your Work Shapes the World at Caterpillar Inc.
When you join Caterpillar, you're joining a global team who cares not just about the work we do – but also about each other. We are the makers, problem solvers, and future world builders who are creating stronger, more sustainable communities. We don't just talk about progress and innovation here – we make it happen, with our customers, where we work and live. Together, we are building a better world, so we can all enjoy living in it.
Why you want the job and why it's awesome!
At Caterpillar's Indonesia Batam, we manufacture Hydraulic Shovels products used in building the infrastructure and mining to move materials that makes a better world. As an Engineering Change Coordinator at Caterpillar Indonesia Batam, you will be accountable for overall Engineering Changes (including New Product Introduction batch release) management from engineering release to successful implementation at the shop floor to ensure the customer always gets the right product with the best quality.
Additional Info:
Shift: Regular
Work Location: Batam, Kepulauan Riau
Travel Requirement: None
You will work both in an office and manufacturing shop-floor environment.
What You Will Do:
Identify the areas affected by engineering change.
Understand the urgency of change, have a line of sight to new material, understand the cost of new material and rework, and the number of parts to be reworked.
Develop a strategy to support the assembly line prior to the new change availability and communicate as needed to the line foreman, assemblers, planners, and material storage control person.
Contact the Material Planner of the part that is being exhausted, scrapped, or reworked to determine how much material is committed to and how much inventory is on hand for first operations changes.
Prior to implementation, verify that schedules are in Material Requirement Planning and old change level is exhausting to zero. Change effective date as needed.
Reevaluate strategy and confirm effective dates and serial/sequence numbers are correct and ensure that all material has been reworked or new change level material has arrived and is back on the assembly line/in location.
Depending on complexity: be on the line the day of implementation.
Profil Perusahaan

Kode Wajib Lapor Ketenagakerjaan Perusahaan : 29424.28240.20180507.0-008
ID Wajib Lapor Ketenagakerjaan Perusahaan : 82b08d7e-4b08-46e2-b12b-3812c83318e4
ID Klasifikasi Baku Lapangan Usaha Indonesia (KBLI) Business ID : e46b355b-dc93-455b-9e42-1d92dfe8b13d
Tentang Perusahaan
Industry : Other Manufacturers
e-mail : caterpillarindobatam@gmail.com
Telepon : 07786004700
Alamat : Jl. Brigjen Katamso KM.06 Kel Tanjung Uncang Kec Batuaji Kota Batam
Latitude :
Longitude :
Website : https://www.caterpillar.com/
Cara dan Waktu Melamar
Perhatikan! Sebelum Melamar Pastikan Anda sudah memenuhi Syarat dan ketentuan yang dicari oleh perusahaan agar tidak membuang waktu, tenaga dan uang Anda. Jika Anda sudah yakin memenuhi syarat serta Anda juga cocok dengan Gaji serta Pekerjaan yang ditawarkan serta Lokasi Kerja, maka silahkan Kirimkan Lowongan Kerja Anda.
Lowongan bisa dikirimkan mulai  2023-10-31 08:37:50 dan harus dikirimkan sebelum  2023-11-08 10:00:00.
Dari Lowongan yang dibutuhkan yaitu 1 Lowongan, sudah diterima sebanyak 0 Kandidat.
Anda bisa mengirimkan Lowongan melalui Jalur di bawah ini :
Email ke : caterpillarindobatam@gmail.com
Alamat Perusahaan : Caterpillar Indonesia Batam, Jl. Brigjen Katamso KM.06 Kel Tanjung Uncang Kec Batuaji Kota Batam, 07786004700, https://www.caterpillar.com/
Lewat Link di bawah ini